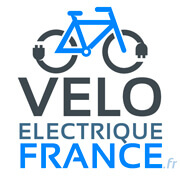 VELO ELECTRIQUE EN

ANCE
electric bike in France has been created to provide individuals and businesses cost effective solutions and easy sustainable mobility "all inclusive" with a particular choice of the qualities of electric bikes offered to our customers and after sales service.


We have made the choice to work with manufacturers european because they guarantee a good level of product quality and spare parts availability.

By calling us or coming to see us in our shop, you get expert advice,

Our network of shop and repairer in the whole of France, we can guarantee the after-sales service near to your home in France.
Our concept
The customer satisfaction, the quality of our products, trust, after-sales service, the council, the best quality /price ratios